Save The Car Meets Diecuts *FREE SHIPPING*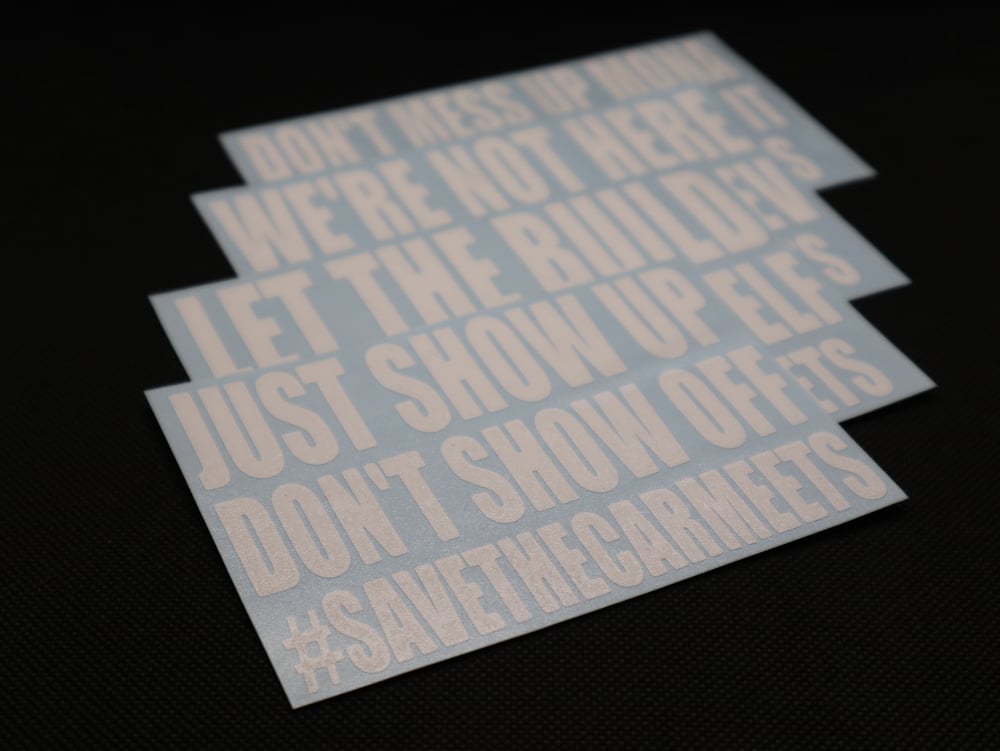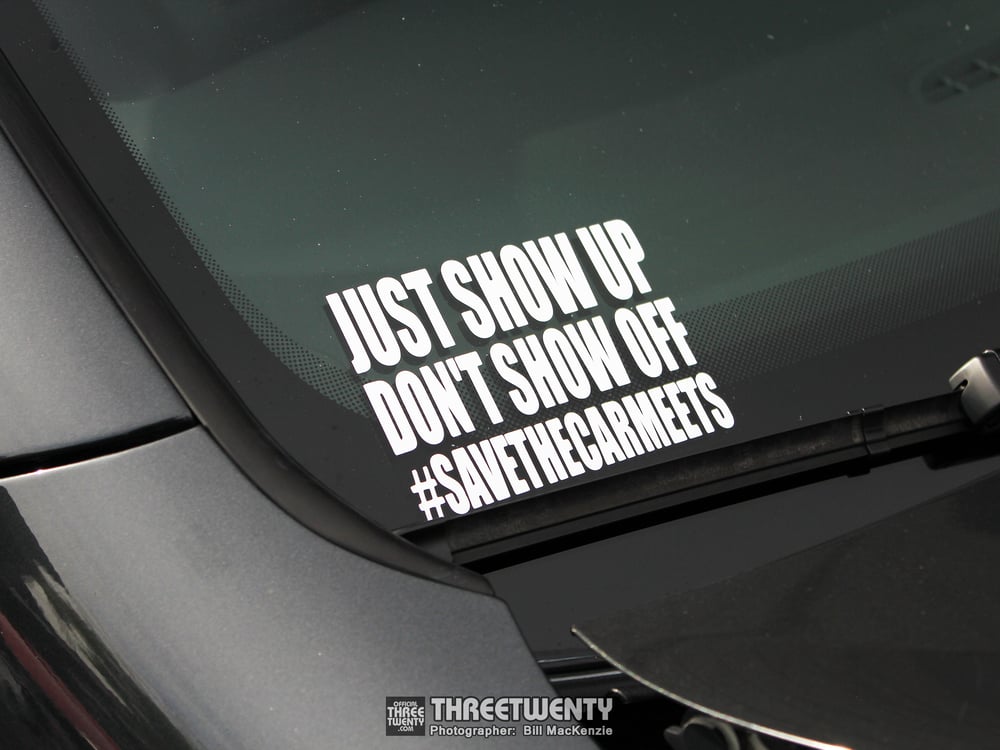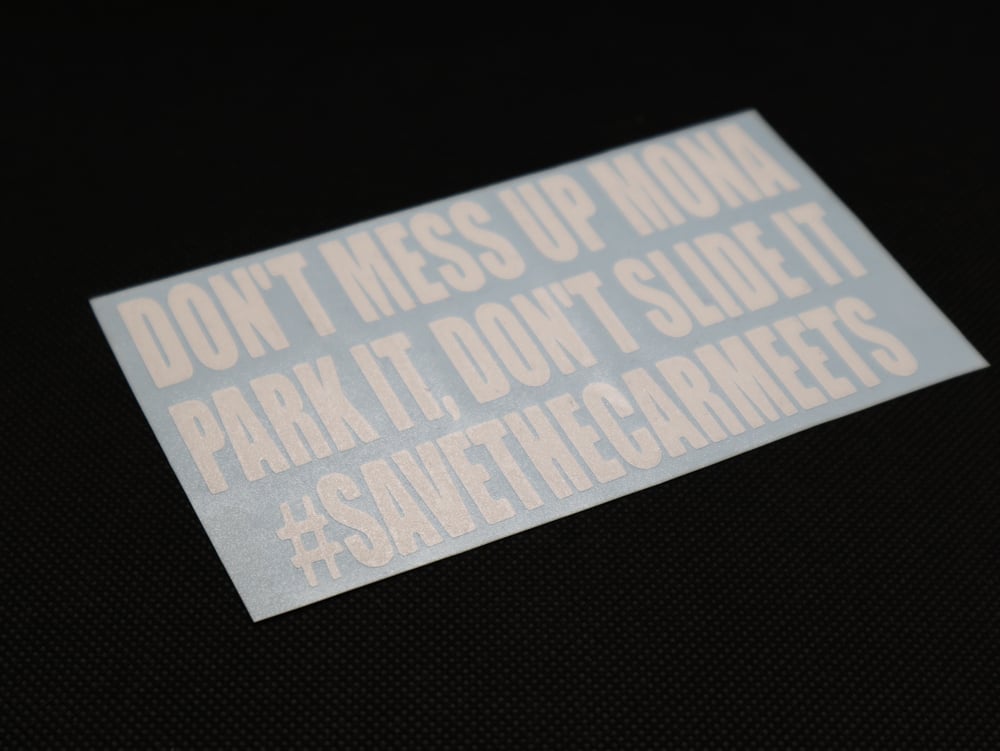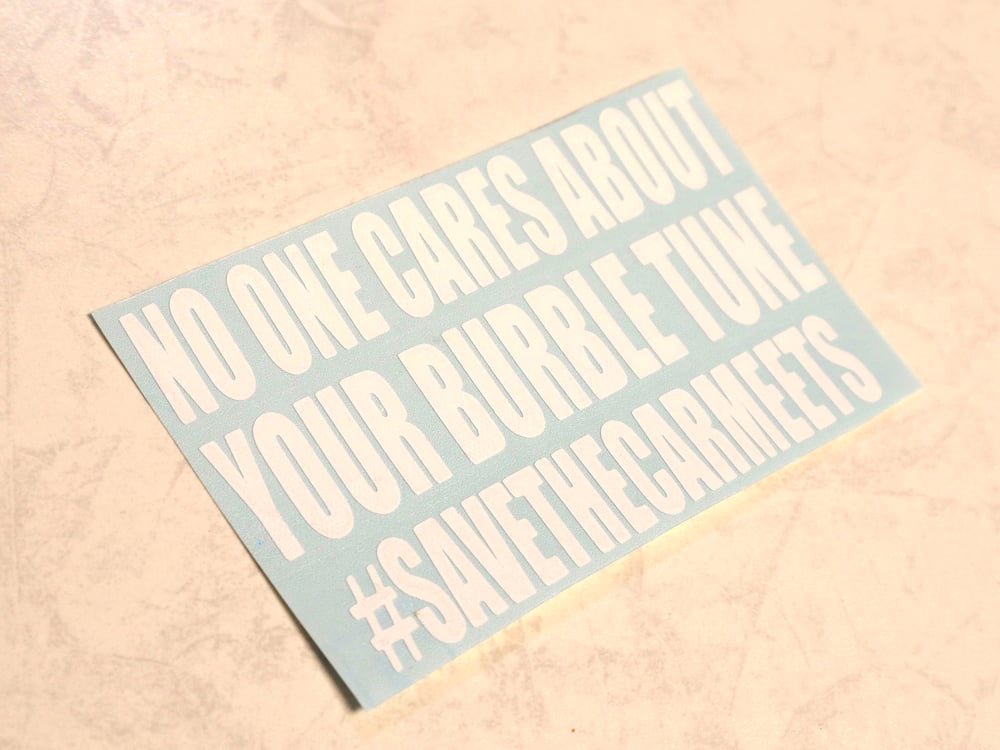 Growing frustrated with the continual improper antics at local meets, a few of us bounced around some ideas and made up a small run of these die-cuts to display on our cars.
Requests almost immediately came in from others however, so I decided to add these to the store thus allowing anyone else interested to pick one up. Shipping for these is free to help keep the overall cost down.
Show up, don't show off. We're here to look at the cars, not hear them rev or see them scream past us at speed.
Five designs now available:
-Just Show Up, Don't Show Off
-Let The Build Speak For Itself
-We're Not Here To Hear You Rev
-Don't Mess Up Mona. Park It, Don't Slide It
-No One Cares About Your Burble Tune
_ _ _ _ _
-~4.5" to 5" wide depending on design
Sold individually unless otherwise noted. Prices are in USD.
Orders ship out on WEEKENDS. Decals are shipped via regular mail; please allow 7-10 business days for delivery once mailed.