SE Emblems (Acrylic Series)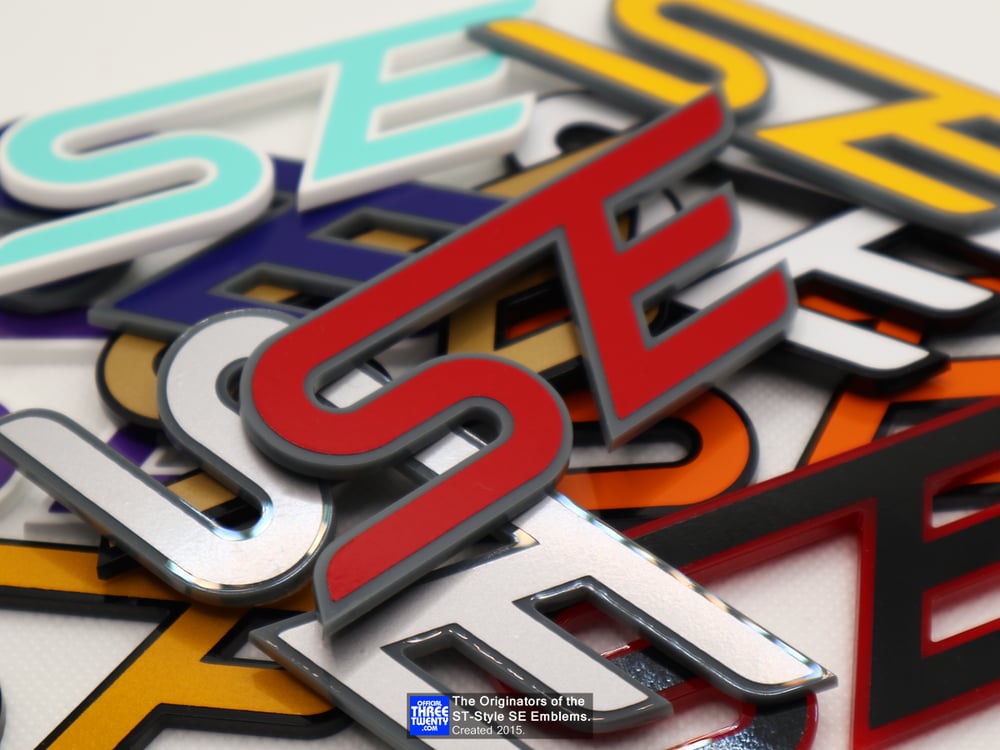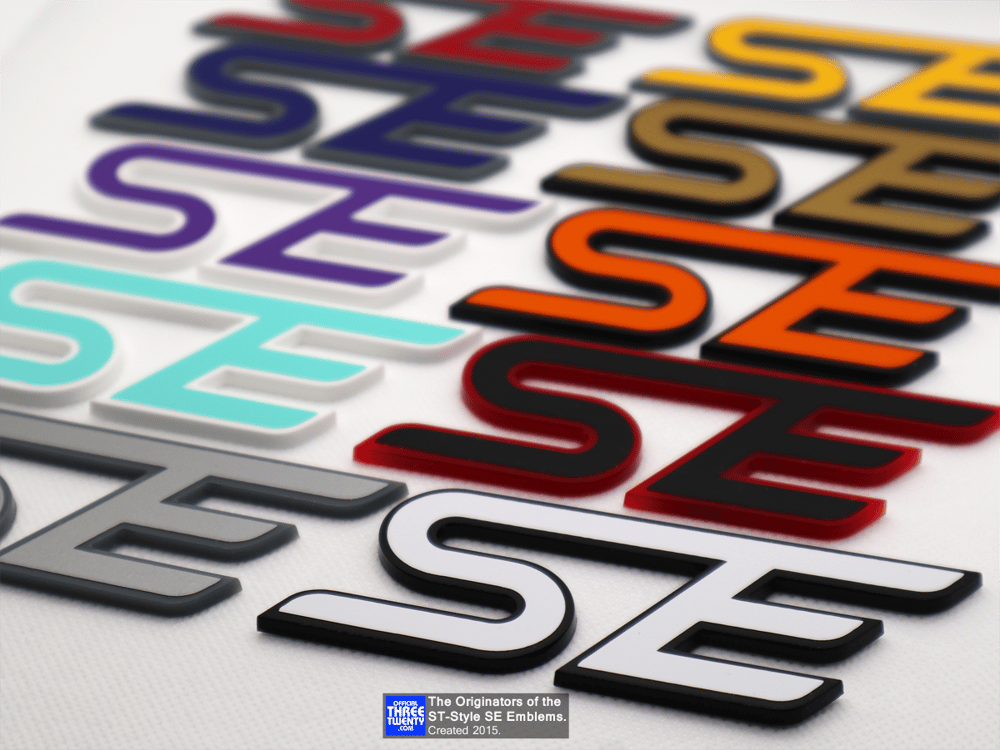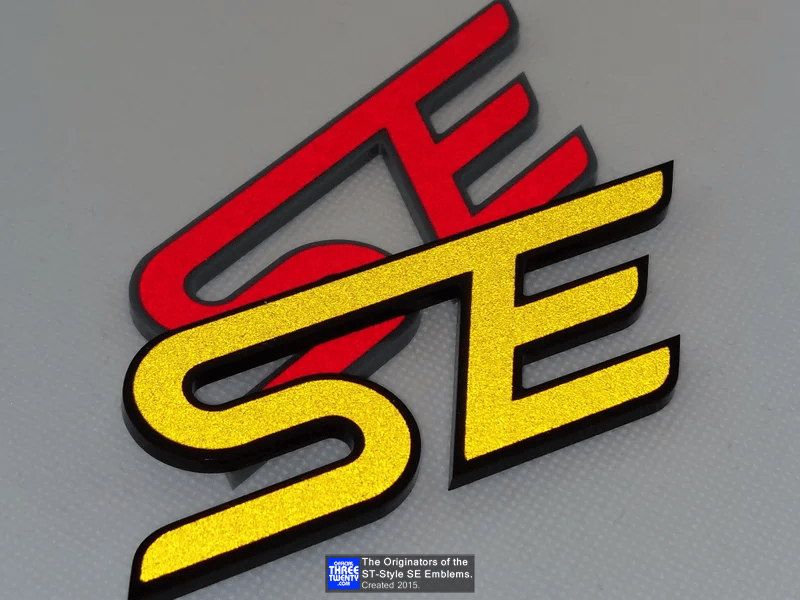 **PLEASE READ THE FULL DESCRIPTION BEFORE ORDERING - INLAY COLOURS ARE NOT LISTED IN THE DROP-DOWN MENUS**
In 2015 we brought to market the very first ST-style SE emblems and ever since they have been a favourite amongst our fellow SE owners. Over the years we kept revising the 3D-printed emblems to get them ever-closer to OEM in appearance, but many of you wrote in to request additional customization options combined with our original design, which those emblems unfortunately didn't allow.
In response to that, we introduced a second line of emblems capable of addressing those desires! These acrylic pieces are the same size and shape as the original 3D-printed versions but can be tailored to your build's exact colour scheme with a variety of colours to choose from for both the acrylic base and vinyl inlay.
HOW TO ORDER:
Please select the size and acrylic colour (the outline colour) you desire from the drop-down menus seen above. For the vinyl (inlay) colour, please fill out the "Notes" form found at the checkout with your desired colour from the selection below. If you are ordering multiple emblems and want different colours, please specify which colour inlay is for which emblem.
INLAY COLOUR OPTIONS:
-Red
-Reflective Red
-Yellow
-Reflective Yellow
-Blue
-Reflective Blue
-Gold
-Purple
-Orange
-Teal
-Matte Black
-Gloss Black
-Silver
-Gloss White
-Holographic Rainbow (LIMITED AVAILABILITY)
ADDITIONAL NOTES:
-Two sizes are offered. The smaller emblem (~1.25" tall) is intended for an ST front grille and the larger (~1.75" tall) for a trunk lid/hatch.
-Please note that the front emblems are designed to fit on the OEM Focus ST grille; they can be adapted for other models' grilles but the ST grille features a flat section specifically for the mounting of an emblem.
-Emblems are sold individually. *If an option is not listed in the drop-down menu, it means it is sold out*
-All prices are in USD.
SHIPPING INFORMATION:
-Orders ship out on WEEKENDS; please allow 7-10 business days for delivery once mailed.
FOR ORDERS OUTSIDE OF CANADA AND THE USA:
Please contact us.