This is Our Art T-Shirt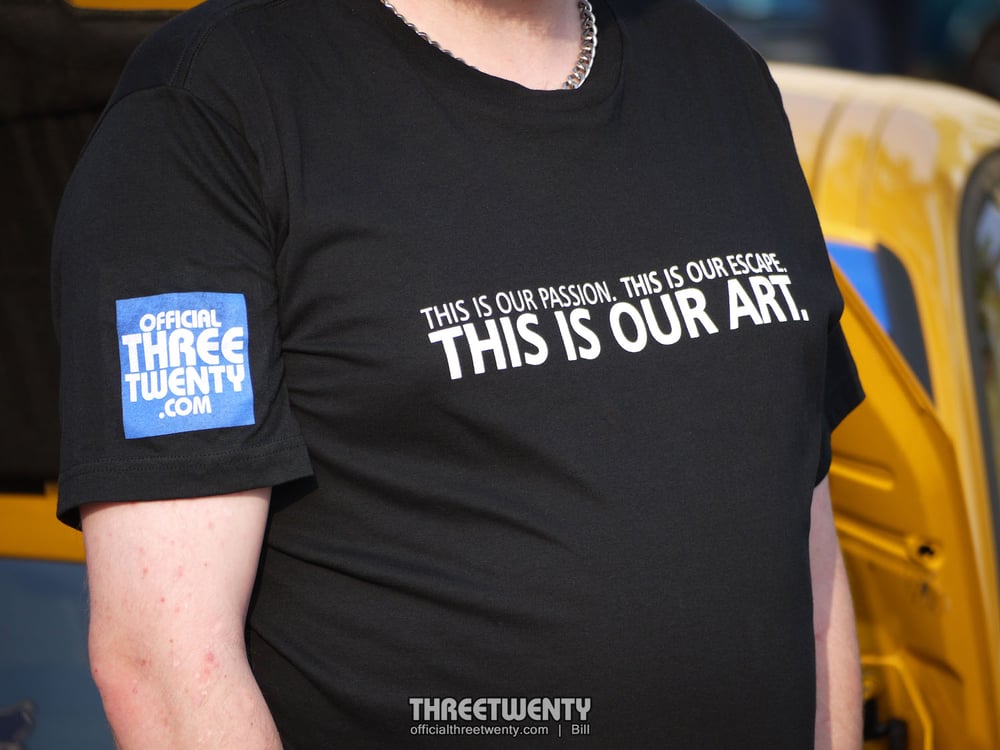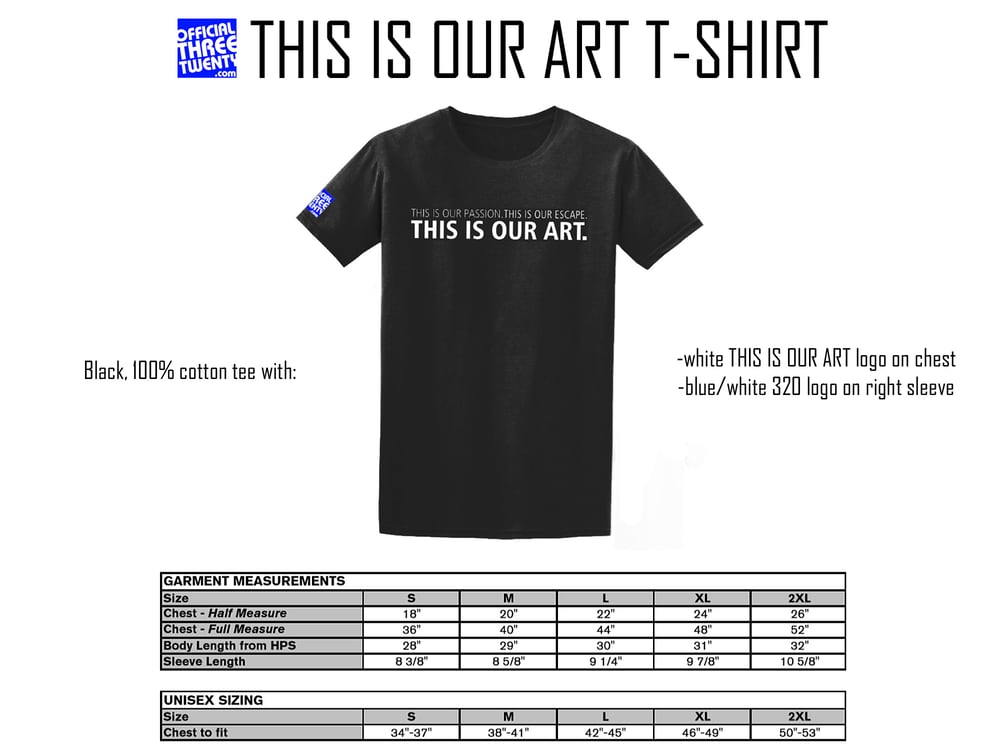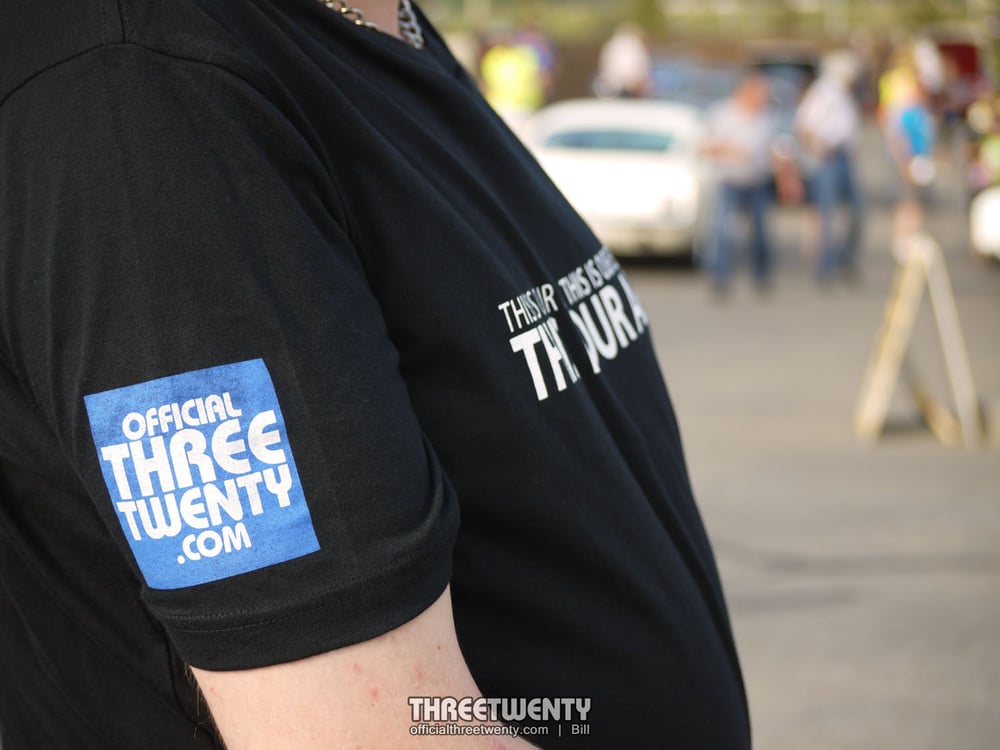 The first officialTHREETWENTY shirts!
Each shirt features the THIS IS OUR ART logo across the chest in white, with a blue and white THREETWENTY square on the right sleeve. The shirts are offered in black, in sizes from S to 2XL. Please refer to the sizing chart to determine which size you would like.
**As with all orders, please ensure your shipping information is accurate. We are not responsible for orders being sent to the wrong addresses and cannot offer refunds if they are.
Shirts are sold individually.
Prices are in USD.