SE Decals (Custom Colours Available)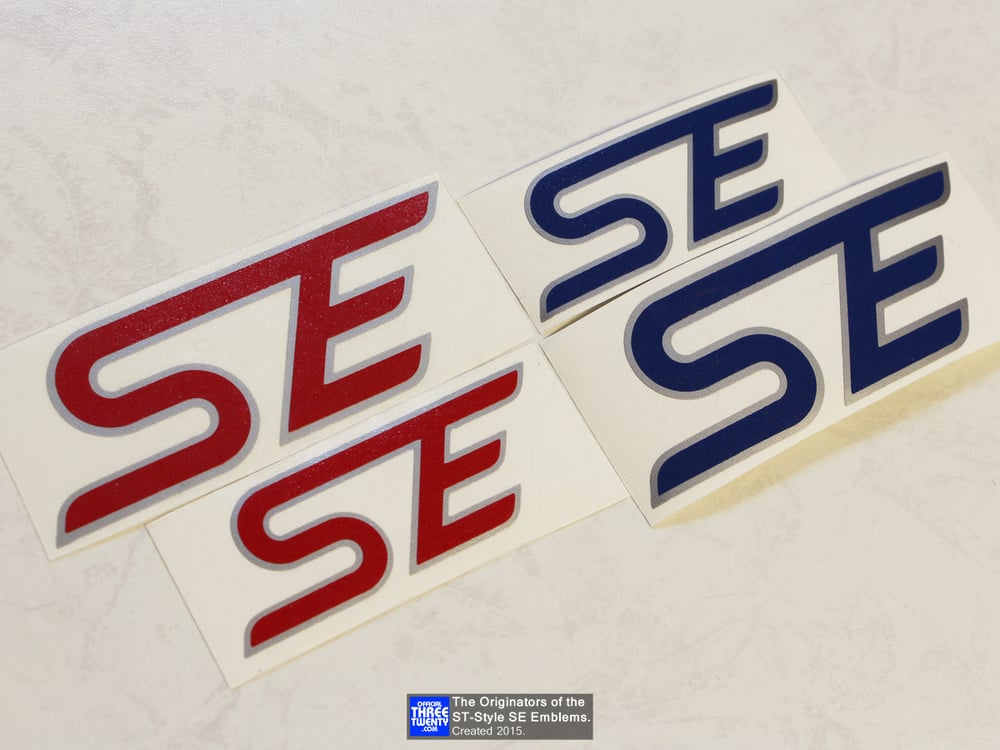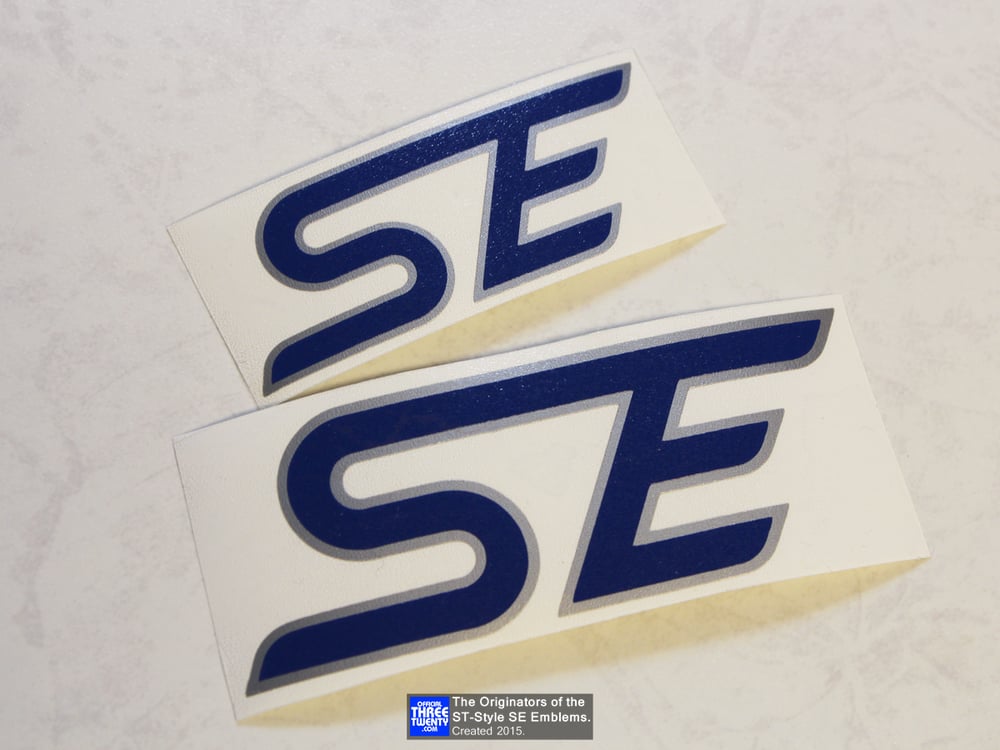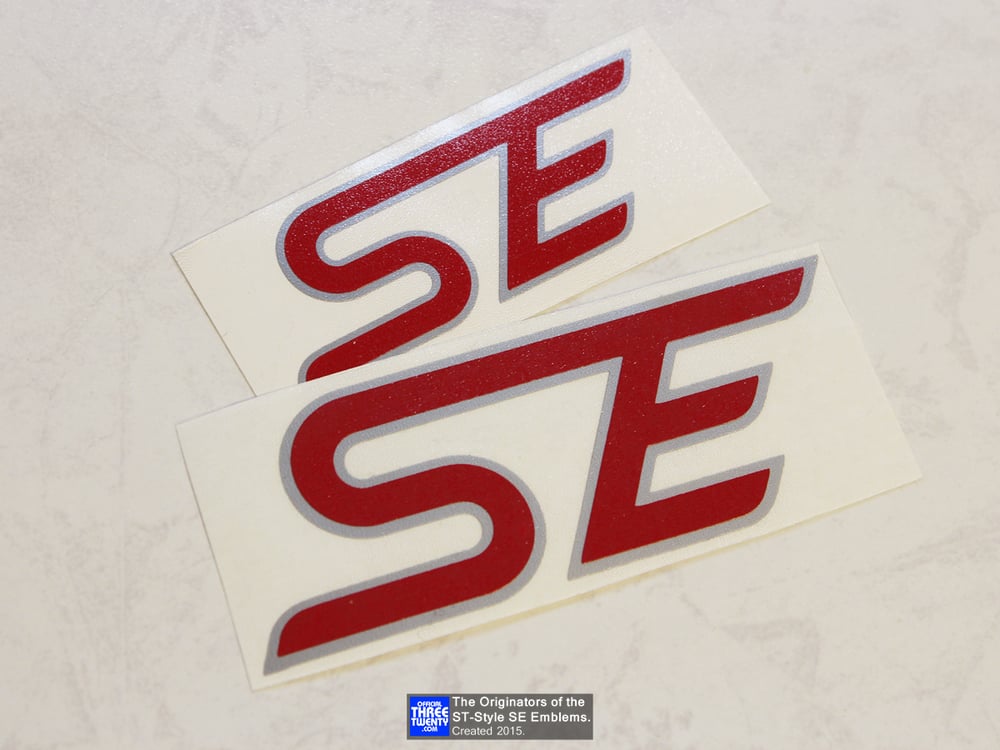 NEW: Now available in both red (to match ST emblems) or blue (to match RS emblems).
As an alternative to the SE emblems, these decals are the same style and sizes and provide more versatility in placement. Decals are sold individually unless a pair is selected from the options below.
*Depending on the exact colours, custom combinations may be possible for these as well. Please contact us if you would like to inquire about a one-off set*
SIZES:
Small - ~1.25" tall (grille size)
Large - ~1.75" tall (trunk/hatch size)
Please select your desired option (individual decals or a pair) from the drop-down menu. Prices are in USD.
Orders ship out on WEEKENDS. Decals are shipped via regular mail; please allow 7-10 business days for delivery once mailed.