Mk3 Coin Drawer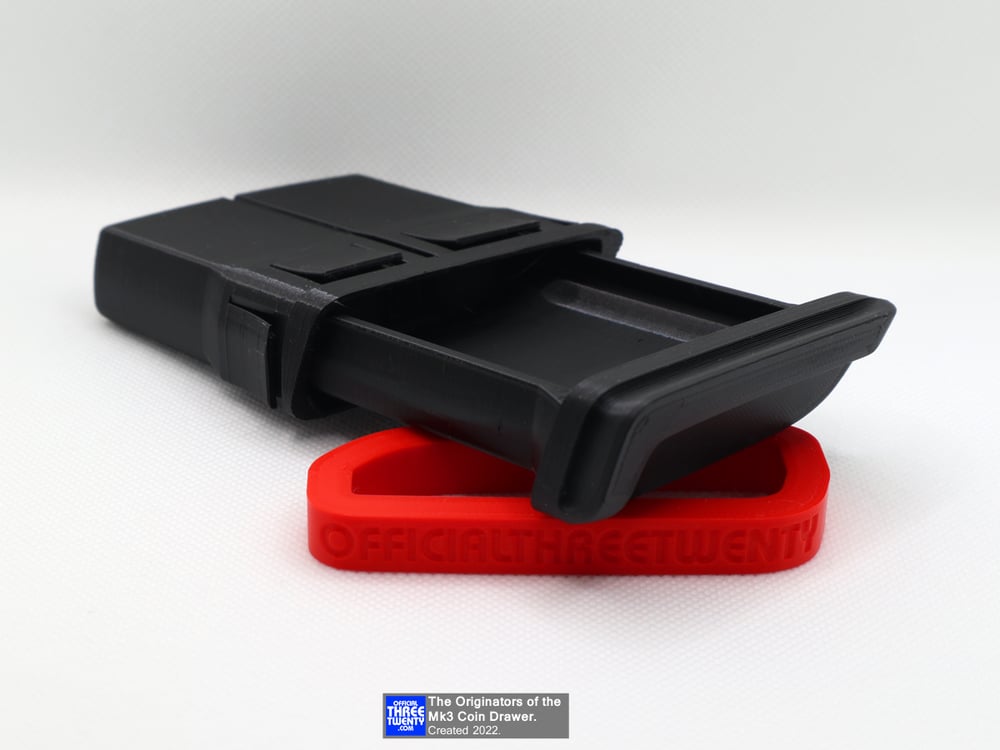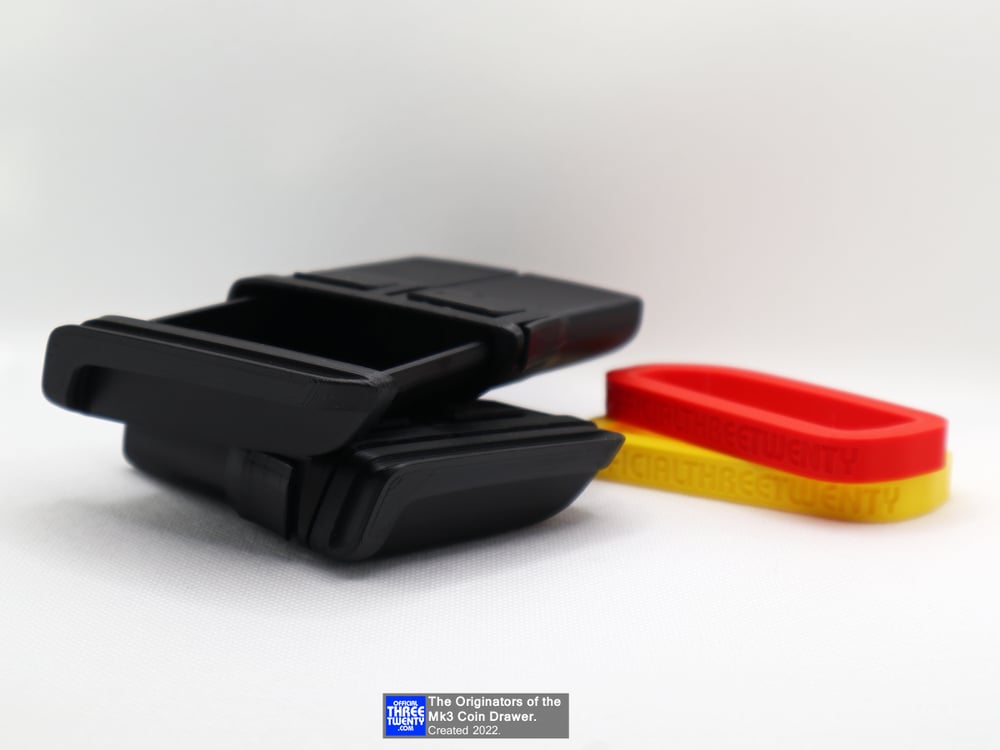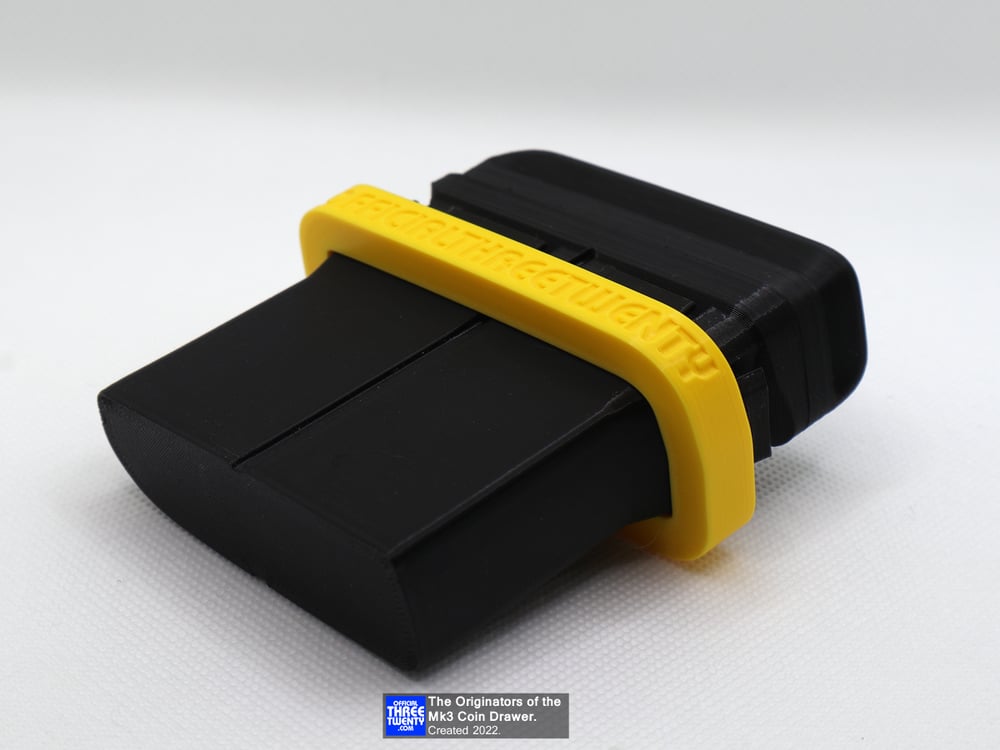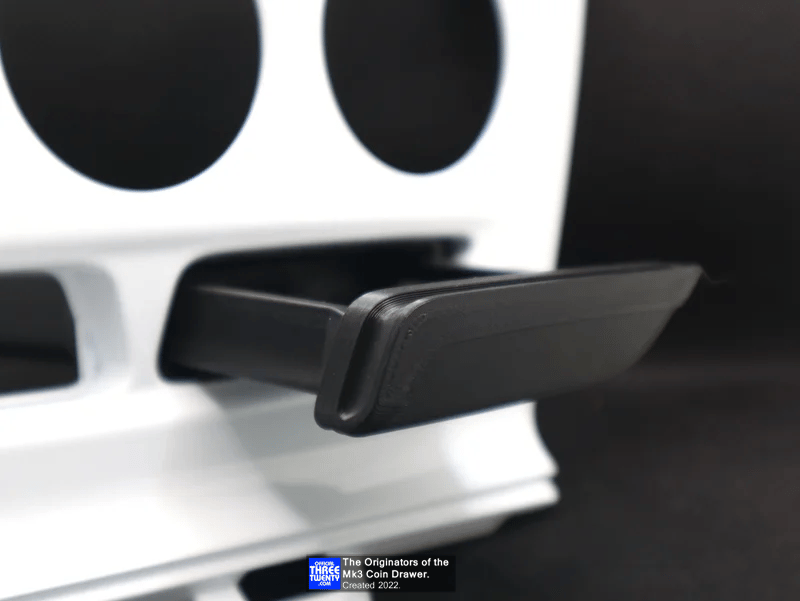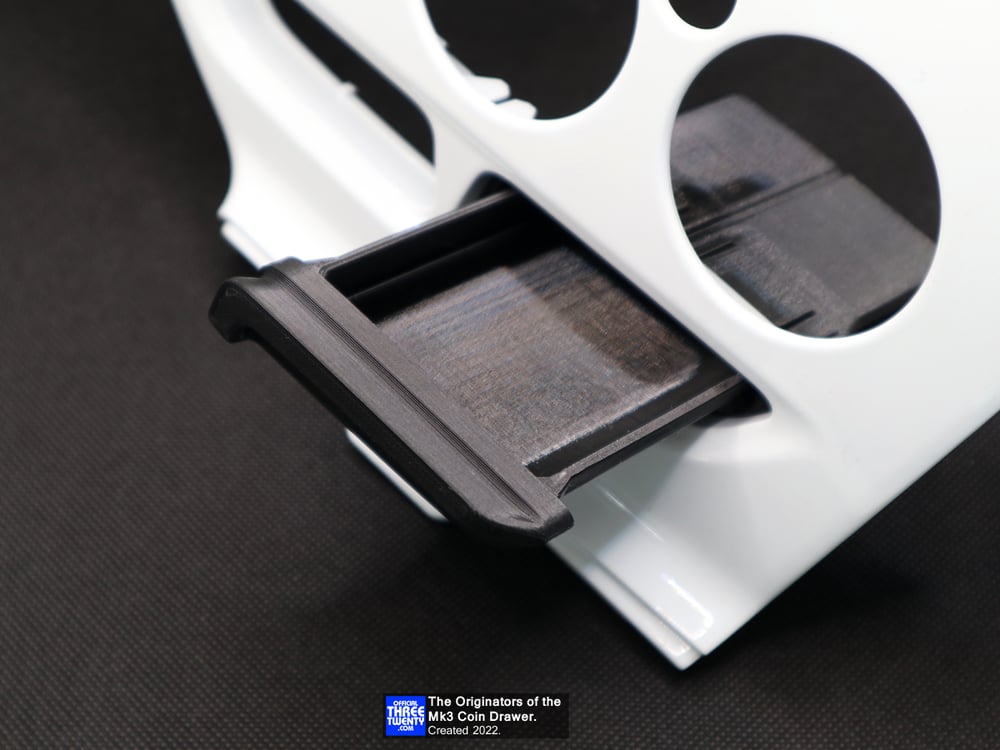 Many 2012-14 Foci featured a pair of credit card slots in front of the shifter, as an alternative to simply having a blank panel when not fitted with self-park or other features. They were useful enough, but many owners expressed their wishes to have something more versatile, and especially a place for coins that was more secure than cupholders or the small cubby next to the e-brake on certain models.
We are now very proud to introduce a full replacement for the credit card slot, in the form of our slide-out coin drawer. This 3D-printed assembly clips directly into the 2012-14 trim panel and offers the ability to store coins, keys, candy, receipts, and more. The handle's design was based on the contours of the OEM buttons for a factory appearance and the drawer itself was made as large as possible to take advantage of the available room without requiring any modifications to the original trim panel.
Due to the incredibly tight fit of the coin drawer, removal of it - should it ever be required - proved to be tricky so a specially-designed removal tool is included with each unit. Slide it on to simultaneously depress all of the tabs, and the drawer pops out effortlessly. The sleeves are printed in red or yellow and will be randomly distributed amongst the drawers.
ONLY FITS 2012-2014 Mk3s. NOT COMPATIBLE WITH 2015-2018 CARS.
Approximate internal dimensions: 2 3/4 x 2 x 7/16"
-All prices are in USD.
-Sold as individual sets, consisting of one coin drawer, one removal tool (colour randomly selected), and two decals (one of which is exclusive to the coin drawer kits)
SHIPPIING INFORMATION:
-Orders ship out on WEEKENDS; please allow 7-10 business days for delivery once mailed.
FOR ORDERS OUTSIDE OF CANADA AND THE USA:
Please contact us.