SE Kickplate Overlays (Pack of 3)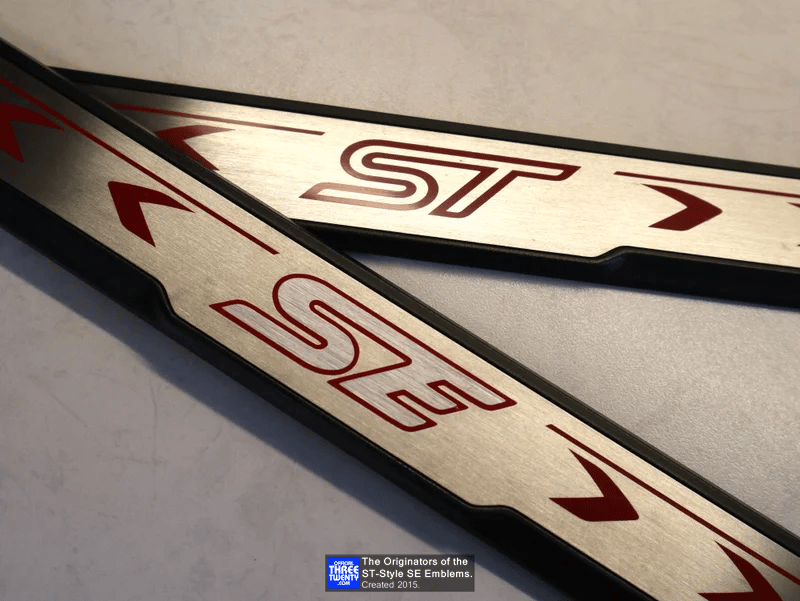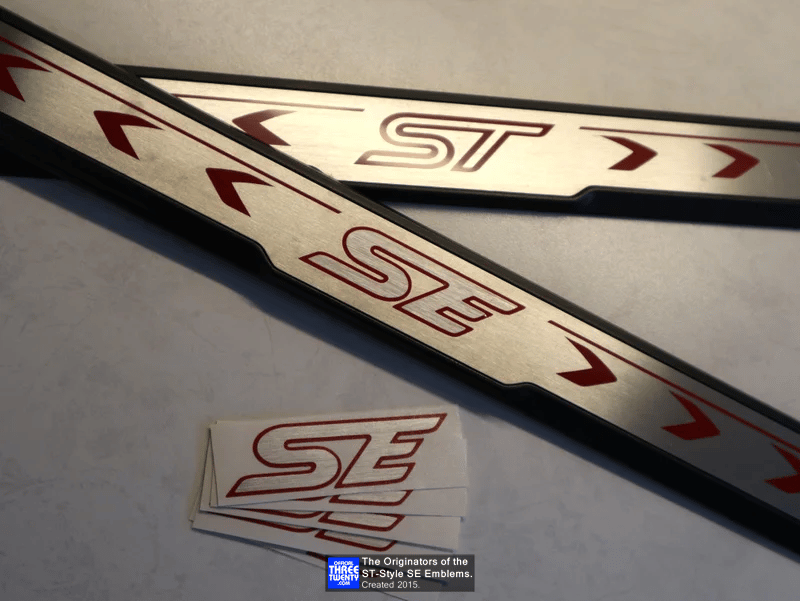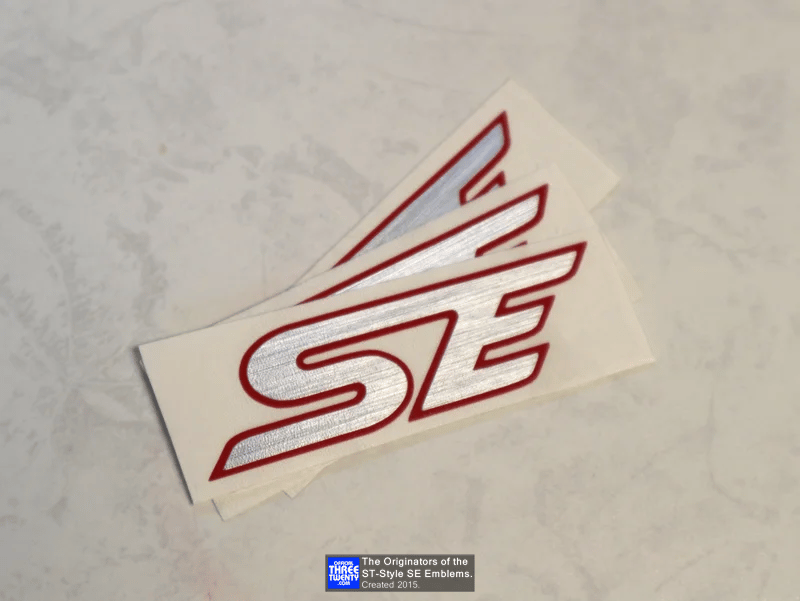 The Focus ST featured kickplates from factory, adding a nice detail to the doorjambs which were otherwise left bare in lower models. Retrofitting them is an easy upgrade, but they still feature the trim designation from the original car. These SE decals are sized to perfectly fit over top of the "ST" on these plates, featuring a brushed inlay with a red border to match the factory design.
As the sizing of these is extremely precise, they are sold in packs of three; two to use with a spare just in case.
_ _ _ _ _
-Approximately 3" x 1" in size.
Sold in packs of 3. The quantity option refers to number of packs (Quantity of 1 is 3 decals). Prices are in USD.
Orders ship out on WEEKENDS. Decals are shipped via regular mail; please allow 7-10 business days for delivery once mailed.