SE Emblems (V3 Printed Series)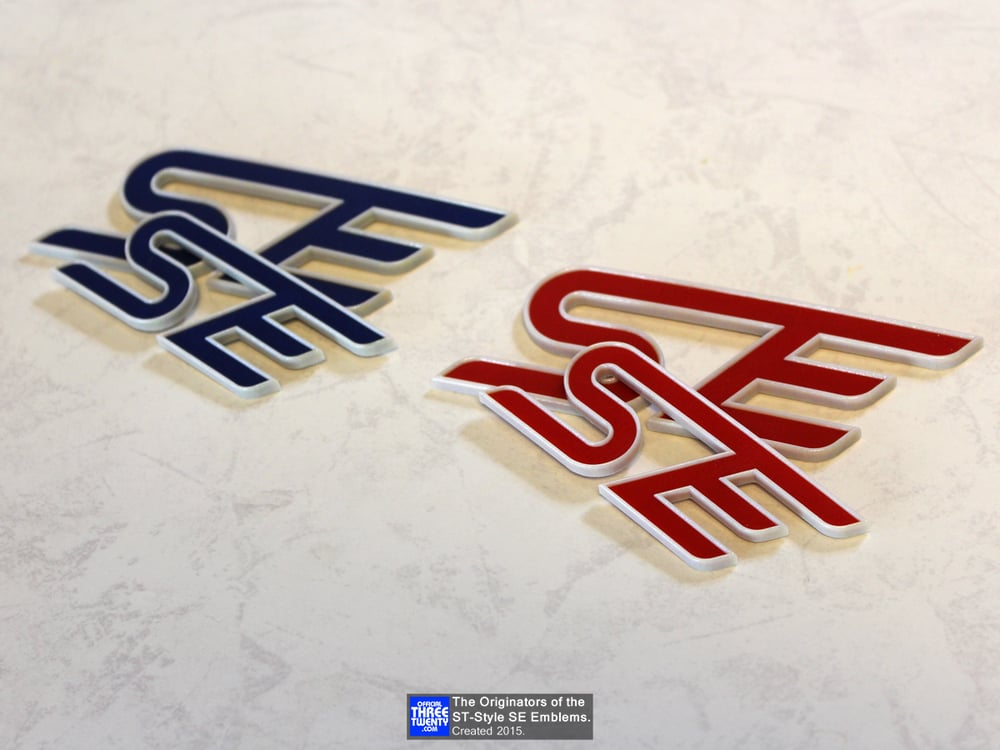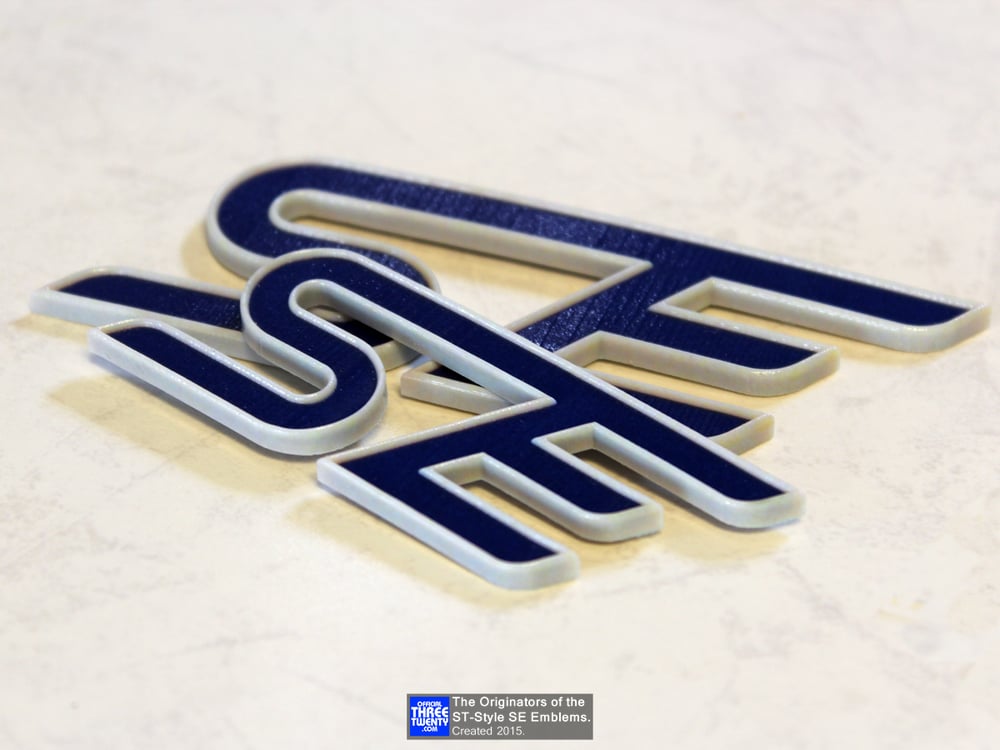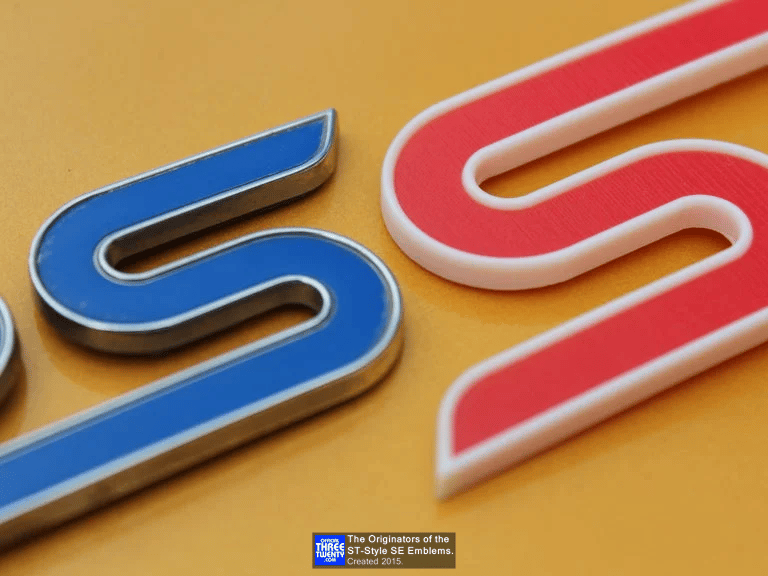 Back in 2015 we introduced the original ST-style SE emblems and immediately the feedback was remarkable. Since then we've continued refining them to stick with our goal of providing the closest-to-OEM appearance that we could for those who want a truly factory look. The V2 emblems introduced a raised border and finer resolution print, and for these V3 offerings we further refined the border's colour and added the option to have the inlays in blue to match the factory RS pieces.
If you would prefer a set of emblems tailored to a specific colour scheme, please check out our Acrylic Series pieces!
-Two sizes are offered. The smaller emblem (~1.25" tall) is intended for an ST front grille and the larger (~1.75" tall) for a trunk lid/hatch.
-Please note that the front emblems are designed to fit on the OEM Focus ST grille; they can be adapted for other models' grilles but the ST grille features a flat section specifically for the mounting of an emblem.
-Emblems are sold individually. *If an option is not listed in the drop-down menu, it means it is sold out*

-All prices are in USD.
SHIPPING INFORMATION:
-Orders ship out on WEEKENDS; please allow 7-10 business days for delivery once mailed.
FOR ORDERS OUTSIDE OF CANADA AND THE USA:
Please contact us.